We help you build effective leadership and teams


Profile
---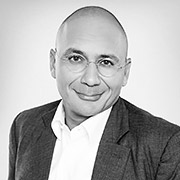 Metin Mitchell
Managing Partner
Metin is founder and managing partner of Metin Mitchell & Company.
Closely associated with the MEA region since 1995, Metin specialises in the recruitment of board members, CEOs and their direct reports. He has long and trusted relationships with some of the region's leading family businesses, conglomerates, financial institutions and industrial companies.
Following conversations with a number of clients about the challenges of cybersecurity, Metin led the development of the firm's cybersecurity practice. He has carried out research into helping more women in Saudi progress to senior positions and looked at the future of talent in Saudi to achieve Vision 2030. He shares his thoughts on talent of the future and cybersecurity in his blog. He is author of What makes an Outstanding Saudi Chief Executive? and Roads to the Top for Saudi Women.
An international speaker, Metin regularly speaks at high profile conferences on leadership of the future; cybersecurity talent and encouraging more women into senior roles.
He previously spent 19 years with the US executive search firm Korn/Ferry International where his roles included MD for the MENA region, MD for France and managing vice president of the European E-business practice.
Educated at the London School of Economics, Metin Mitchell has, for many years, been closely involved in a number of corporate social responsibility projects, as well as having been an active supporter of Save the Children.