We help you build effective leadership and teams


We have extensive business and industry expertise
Profile
---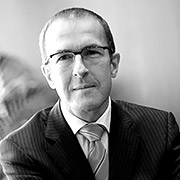 Declan Ball
Senior Client Partner
Declan Ball is a specialist in the fields of human resources (HR), change management and succession planning, with over 30 years' experience in the Middle East, largely in financial services.
He has been HR director for three regional banks, has wide experience in all fields of human resources and has been a member of Management Executive Committees and Board Committees. His last corporate role was EVP Human Resources, Abu Dhabi Commercial Bank. Declan Ball has considerable experience as a consultant. From 1999 to 2002 he was Middle East HR Director for Ernst & Young, and from 2011 to 2013 he was HR director for PwC with regional responsibility for succession planning.
Declan Ball holds a Bachelor of Laws from the University of Birmingham and an MSc from the University of Aston, UK. He studied Modern Standard Arabic in Damascus and Cairo and speaks two dialects of Arabic.